What is UV Coating and Why Do You Need It?
Release Time: 2023-01-19 Collection | Return
UV coating is an excellent way to make your print marketing materials stand out: UV coating provides a brilliant glossy sheen to your business cards, postcards, flyers and other materials. Having your print marketing materials UV coated also provides a thick layer of protection for long-lasting durability that gives you the greatest bang for your marketing buck. What does UV coating mean, how does it work, what are the advantages and benefits of UV coating on your print job? The follow details what UV coating is and why you need it for your print marketing materials.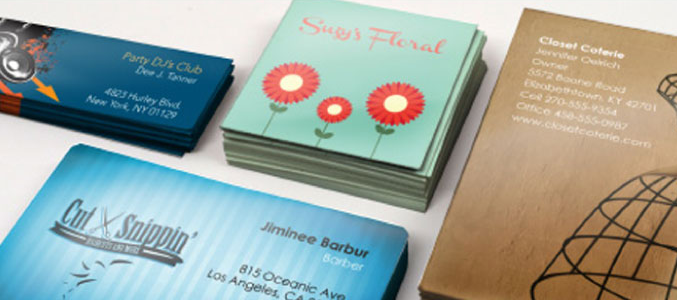 What is UV coating?
UV coating is a clear compound that is applied to paper wet, then instantly dried by ultraviolet light (UV coating is short for ultraviolet coating). Several types of compounds are used to coat paper; UV coating chemicals include polyethylene, calcium carbonate and kaolinite. These compounds are refined and mixed with viscosifiers that help them adhere to paper. A UV coating machine is used to apply the coating after printing.
UV coatings can vary in reflectivity and thickness, depending on the application, though a high-gloss or subtle matte UV coating are typically used for premium printing applications.
UV coating can be applied to your entire product, both front and back, or just on one side. You can also opt for spot UV coating, in which an ultraviolet coat is applied only to certain spots on your design (a great way to make logos or photos stand out).
What are the advantages and benefits of UV coating?
There are two primary advantages to UV coating:
1. UV coating offers a beautiful glossy sheen that makes your marketing tools stand out. A UV coating on business cards, for example, will make them more attractive than uncoated business cards. UV coating is also smooth to the touch, which means it offers a pleasant tactile experience that customers notice
2. UV coating protects your print marketing tools. The coating helps resist abrasions, scratches, rubbing and ink smudging. That means your marketing tools look great, longer and stretch your marketing dollars farther. This is particularly important if you need to protect direct-mailers such as postcards, which get shuffled in with other mailers, and when you're placing posters, brochures, and other marketing tools in high-traffic public locations where they're likely to be handled. Both benefits mean UV coating offers a competitive advantage that can enhance your brand image and maximize your return on investment. UV coating is also eco-friendly, since it releases no volatile organic compounds (VOCs) once cured.
What can be UV coated?
Just about any print marketing tool can be UV coated, though UV coating is best-suited for heavier paper stocks, such as cover stocks and any paper weight of 80 lbs. or greater.
Whether you're printing business cards, direct-mail postcards, booklet and catalog covers, posters and flyers, sales sheets, calendars, or other marketing tools, UV coating can help you attract attention and give your message a premium, refined look that lasts longer and helps you stand out from the competition.