On the transformation from traditional manufacturing to 3D printing
Release Time: 2021-09-23 Collection | Return
There are three traditional manufacturing methods, including subtractive, additive and equal material manufacturing.
Subtractive Manufacturing
Subtractive manufacturing is a traditional metal cutting method, which is used to remove excess materials from the workpiece, thereby satisfying the requirements for shape, dimensional accuracy and surface quality on parts. The disadvantage is that there are too many leftover materials, which is very easy to cause waste.
Equal Material Manufacturing
Equal material manufacturing, for example, is to pinch a piece of mud into a variety of shapes. Other examples include ancient iron-hitting technology, mold injecting technology and so on. The advantage is no waste and the disadvantage is very slow casting process and high mold cost.
Additive Manufacturing
Additive manufacturing is the technology of manufacturing solid parts by the method of material accumulation. Unlike traditional material removal and cutting technology, it is a "bottom-up" manufacturing method, which constructs the object layer by layer. That is called 3D printing. Usually there are three steps:
1. Digital modeling for shape design
2. Slicer software for clear hierarchy
3. Mechanical printing for lay-by-layer construction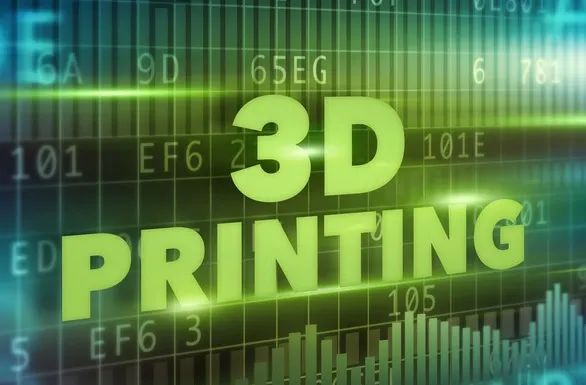 AM is 3D printing
The essence of 3D printing is additive manufacturing (AM) technology. Relying on computer-aided design (CAD), big data, cloud computing, computer-aided manufacturing (CAM), Internet of Things, virtual reality (VR) and other technology support, it can directly construct 3D objects layer by layer with digital or computer models. 3D printing (additive manufacturing) is a representative and disruptive technology of manufacturing industry, which combines information and network technology, advanced material technology and digital manufacturing technology. It is an important part of advanced manufacturing industry.
Compared with traditional manufacturing technology (subtractive manufacturing and equal material manufacturing), 3D printing (additive manufacturing) does not require the prior manufacture of molds. More importantly, there is no need to remove a large number of materials in the manufacturing process or go through the complex forging process to obtain the final product. It possesses "de-molding, waste reduction, inventory reduction" characteristics. In production, we can optimize the structure, save materials and save energy, which has greatly improved manufacturing efficiency, while realizing the concept of "design-led manufacturing".
Future Trend
In terms of speed, stereolithography still needs to be improved.
In terms of consumables, energy conservation and environmental protection is still an issue. Develop new molding materials, enhance the strength, precision, performance and service life, while preferably leading to an environment-friendly development.
In terms of accuracy, a big improvement is still needed for more advanced biomedical or electronics industries.
In terms of field expansion, develop and penetrate into other industries in addition to product validation and fast molding.
2-Propenoic acid,4-benzoylphenyl ester is a kind of photoinitiator and a polymer additive used in UV curving industry.
Shanghai Massive Chemical Technology Co., Ltd. is engaged in development, production and marketing Specialty Chemicals to satisfy the changing needs of the chemical industry. We specialize in manufacturing high quality of Advanced Intermediates, Special Fine chemicals, synthesis of novel and known molecular compounds, have substantial experience in process development, scale up and commercialization.
Nowadays, more areas are developed by shareholding and contract manufacturing, to find the application in wide range viz. pharmaceuticals, crop protection, animal & human nutrition, flavor & fragrances, personal care, paints & coatings, also doing custom research and manufacturing for pharmaceutical and agrochemical customers on exclusive basis.